KWO FP
kinetic wall object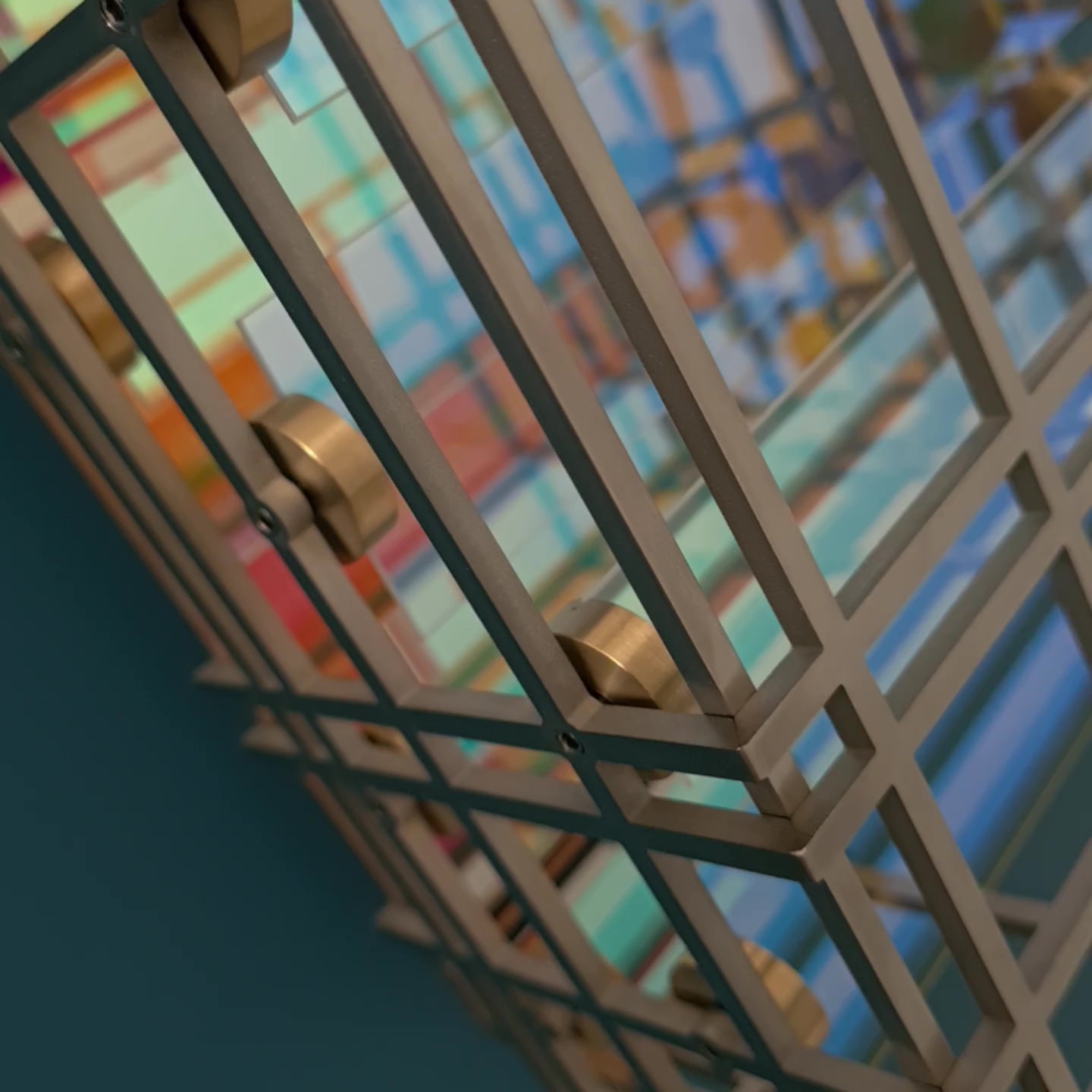 4 different versions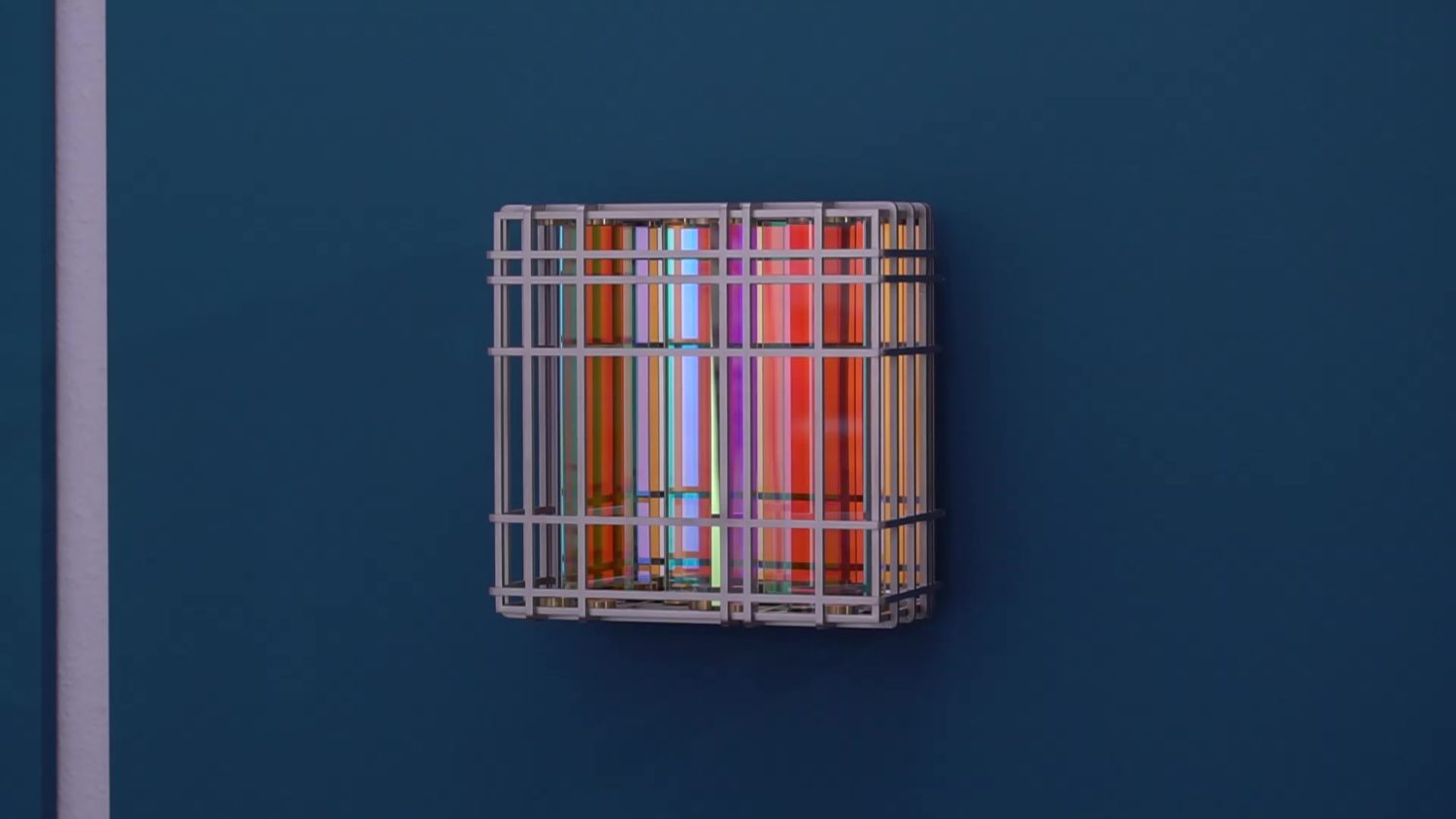 Version 01
square grid / mirrored backside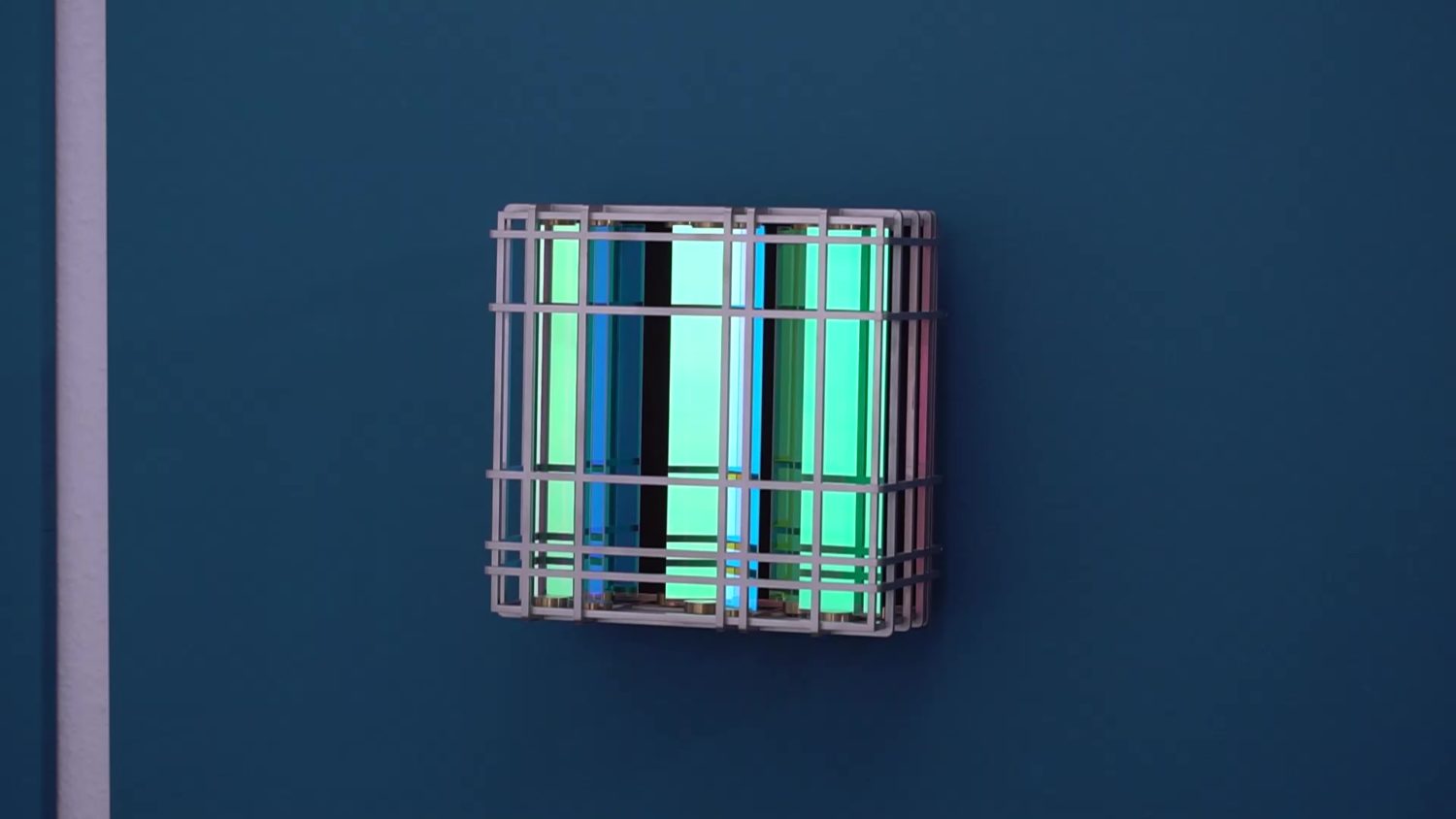 Version 02
square grid / black backside
Version 03
diagonal grid / mirrored backside
Version 04
diagonal grid / black backside
Kinetic wall object KWO FP
Version 01-04
2020
Stainless steel, brass, dichroic glass, micro ball bearings, wood
Metal corpus  22 x 22 x 13 cm, panel 80 x 80 x 2 cm
Limitation 20 pieces each version
This work series is a further development of my kinetic jewelry, in which I have already worked with dichroic glasses several times.
The interaction possible by the viewer in the form of the rotation of the central lattice corpus provides the movement impulses via one-sided weight distribution of the glass panels. This momentum effectively sets the scene for light refraction, reflection and the color change effect. A double interplay arises: between the lattice structure and the reflective glass surfaces on the one hand and the piece and the viewer on the other.
The versions of the group of works play through the four possible combinations of lattice structure straight / diagonal and background deep black matt / highly polished. Each one has its own effect, which is clearly increased in the sequence.
The square panels ensure a color and areal counterweight to the central lattice corpus and ensure the necessary distance between them.