Treasure @ Somerset House
Exhibitions | geschrieben am Monday 14 May 2012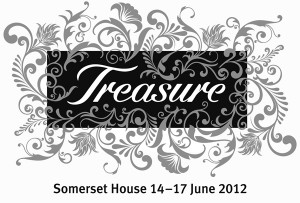 Treasure, the biggest selling event during London Jewellery Week is moving to Somerset House. Great – this location was fantastic for the old ORIGIN and will be a very good venue for treasure!
Dates and Opening times:
VIP opening evening
Press Preview 4.30–6.30pm
Thursday 14th June 6.30–9pm
Public days
Friday 15th June 10am–6pm
Saturday 16th June 10am–6pm
Sunday 17th June 10am–6pm
Treasure is at Somerset House
Find out how to get to Somerset house.

Diese Nachricht ist auch abrufbar in: German