Kinetica Art Fair, London
Exhibitions | geschrieben am Wednesday 1 October 2014
My first Kinetic Art Fair – that will be a thrilling experience… come and see my latest kinetic jewellery and objects – lots of heavy new stuff!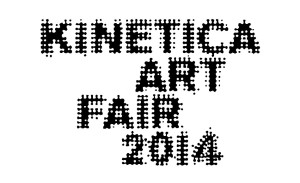 Kinetica Art Fair provides a global platform for galleries, curatorial groups, design studios and artists working in the realm of interdisciplinary new media art. The Fair champions artistic innovation and popularises artists and organisations working at the convergence of art and technology.
Now in its sixth year, the Fair has moved to an Autumn date and a new venue: the Truman Brewery in East London, ideally placed for collectors, curators, architects, industry leaders and the public to view and purchase artworks in this thriving and advancing field. The Fair has in a short number of years become a landmark event on the Art Fair calendar.
KINETICA ART FAIR 2014
16th – 19th October 2014, London
Thursday 16 October: PV Launch Event : 6pm – 9pm
Friday 17 October: 11am – 8pm
Saturday 18 October: 11am – 8pm
Sunday 19 October: 11am – 6pm
Old Truman Brewery, Ely's Yard entrance
15 Hanbury St
London, E1 6QR
Underground: Nearest tube is Liverpool Street
Overground: Nearest station is Shoreditch High Street
Diese Nachricht ist auch abrufbar in: German