Collect 2012
Exhibitions | geschrieben am Wednesday 9 May 2012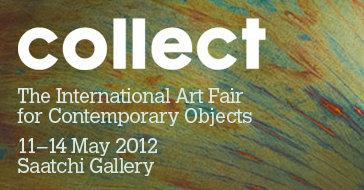 Like last year, my work is presented on COLLECT by Lesley Craze Gallery. Im so glad to be a part of this prestigious event again and very courious to see the upcoming opening, which I will attend on Thursdays preview evening.
COLLECT is the premier destination for anyone passionate about buying the very best in contemporary craft.
This fair, now in its fourth year at the Saatchi Gallery, London, presents 31 of the world's finest international galleries representing exceptional work of museum quality from their portfolio of artists.
Diese Nachricht ist auch abrufbar in: German